We are experts and assessors for the evaluation of the manufacturing processes of plastic products, such as injection molding, extrusion and film production. Based on our many years of experience, we were publicly appointed and sworn by the Chamber of Industry and Commerce of Regensburg for the production, processing and testing of plastics.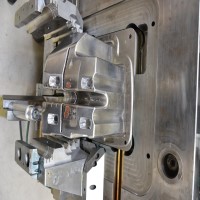 We look closely at the processes involved in the production of plastic products and analyze them. We also have experience in the analysis and evaluation of injection molds and all kinds of tools for the manufacture of plastic products.
Not only do we analyze the tools for potential weaknesses, we also examine the products produced from them, so that we can give you an opinion on whether the respective tools are suitable for the process.
We carry out all kinds of material analyzes and material tests on the finished products or the plastic tools in order to make a statement about the quality.
We also inspect transport warehouses and fire damage of plastic tools and plastic machines.
We always give advise personally.